---
Overview
---
Pack your bags and grab your gear, VBS 2021 is headed to present-day Israel where an epic adventure of discovery awaits. Discover long-hidden treasures, amazing finds, and exciting evidence that proves biblical events were not just stories. They really happened!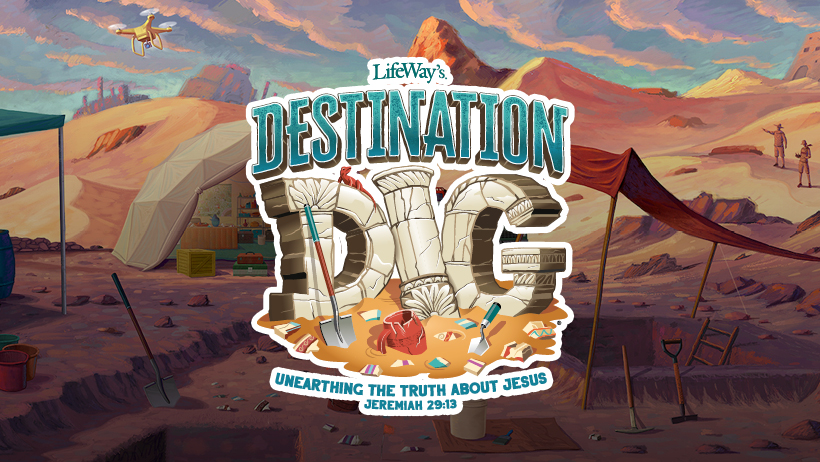 ---
Who:
Completed Pre-K - 5th Grade
When:
June 21st - June 25th
9:00am - 12:00pm
Where:
First Baptist Church Kyle
How Much:
$0.00
This is a free event!
---
General Info
---
At VBS Destination Dig, kids will unearth more than just dirt. They'll discover real-life archaeological finds that have helped to uncover the truth about Jesus. Stories from the Bible will leap off the pages as kids explore where Jesus walked and examine artifacts that bring the world of the Bible to life. As junior archaeologists, kids will study tangible pieces of the past to learn the truth about who Jesus is and why He came. Along the way they'll discover the truth of Jeremiah 29:13 that God reveals Himself to us when we seek and search for Him with all our hearts.
---
VBS Motto
Theme Verse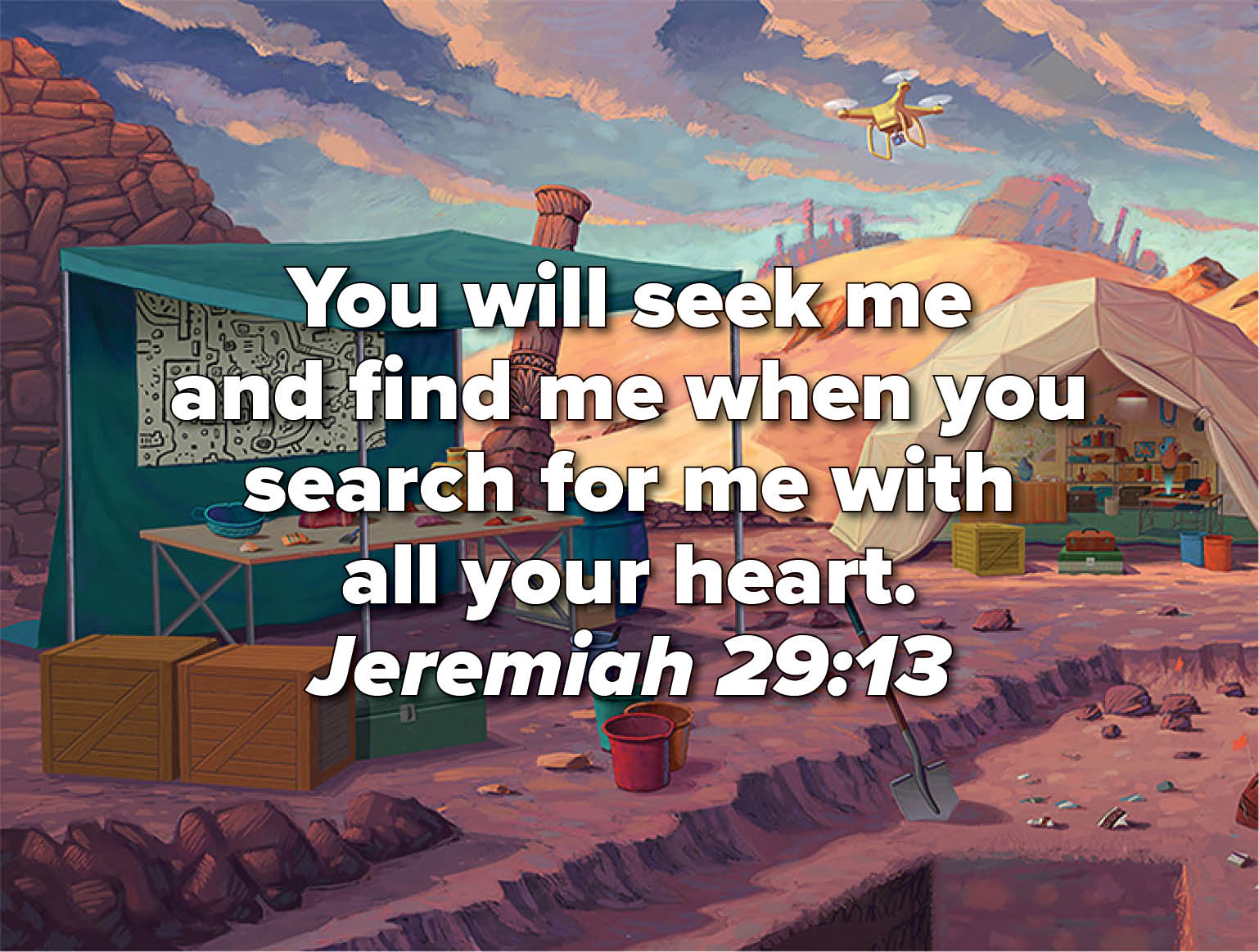 Theme Song
---
Registration
---
We welcome you and your child to be a part of our VBS 2021 event this year! All children that have completed Pre-K (are headed into Kindergarten) through completed 5th grade (are headed into 6th grade) are eligible to participate.
This year we will be offering two ways for your child to participate, an in-person option and a virtual option. The in-person option will be held onsite here at First Baptist Church Kyle. There will be a few modifications to the onsite schedule, but it will closely resemble VBS events held at the church in previous years. The virtual option will be similar to last year's VBS 2020 event. Parents/guardians will pick up VBS supplies from the church ahead of time and then join us online each day with a livestream and pre-recorded videos that you and your child can follow along together with us.
Regardless of the option you choose, please register your child online here by clicking on the link below. Please submit a separate registration form for each child that you will be registering. Submit the form once completed.
Thank you for your interest in our VBS 2021 celebration!
---
Questions
---
If you have any questions regarding VBS, please contact the church office. The church's contact information can be found on the About Us > Contact Us web page located here.