---
Best learning center
Voted as the best learning center in Northern Hays County for 2019 by the Hays Free Press and News-Dispatch! Click here to learn more.
Who we are
Mother's Day Out and Christian Preschool (MDOCP) is a state-licensed, faith-based preschool program that teaches children about God and His love for us.
Mission Statement
We are committed to our mission of ministering to children and their families while striving for excellence in all that we do.
---
Dates and Times
MDOCP is in session late August through late May during the public school year. Classes meet Monday through Thursday from 9:00 AM until 2:30 PM. Extended care hours are also available from 8:30 AM to 9:00 AM for those that need extra time in the mornings. Summer session is offered in June and July on Tuesdays and Thursdays.
Three schedule options are available to choose from:
Monday and Wednesday (two day option)
Tuesday and Thursday (two day option)
Monday through Thursday (four day option)
---
Classes
We currently offer ten classes for children aged 3 months to 5 years. Classes meet during the public school year as well as the summer months of June and July (when interest warrants it). Both two and four-day schedule options are available. Children are assigned to a class based on their age as of September 1st and remain in that class for the entirety of the school year.
---
Tuition and Fees
Tuition Schedule
Schedule
Registration Deposit
Monthly Installments
Sibling Discount*
Infant (3 Mons - Walking) -- Bees
Mon/Wed
$200
$220
$195
Tue/Thu
$200
$225
$200
Mon-Thu
$400
$420
$395
Walking Infant (Walking - 2 Yrs) -- Fish, Lions
Mon/Wed
$200
$215
$190
Tue/Thu
$200
$220
$195
Mon-Thu
$400
$415
$390
Two and Threes -- Turtles, Elephants, Penguins, Frogs, Toucans,
Mon/Wed
$200
$215
$190
Tue/Thu
$200
$220
$195
Mon-Thu
$400
$415
$390
Fours and Fives -- Monkeys, Owls
Mon/Wed
$200
$210
$185
Tue/Thu
$200
$215
$190
Mon-Thu
$400
$410
$385
---
Other Fees
Early drop off and late pickup: $2 per minute
Late payment

After the 7th: $20
After the 15th: additional $20

Returned check: $45 (includes the $20 late payment fee)
Extended care (8:30 AM to 9:00 AM)

Two day schedule: $30
Four day schedule: $60
---
The Tuition and Fees Schedule for 2020-2021 is also available for download.
---
Curriculum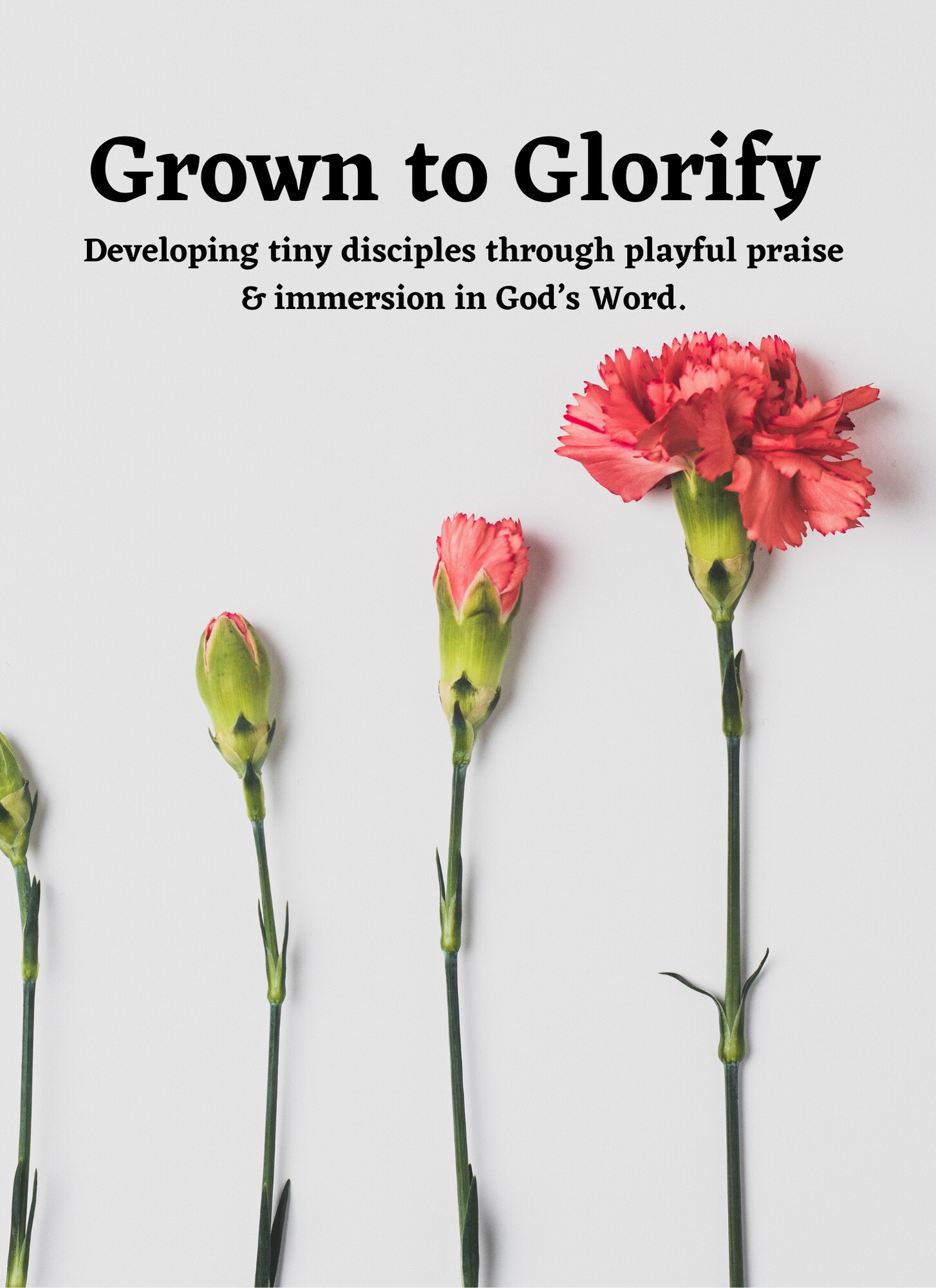 Grown to Glorify is a MDOCP curriculum that will go over the Bible in order from Creation to Revelation. It gives the children a solid foundation that Jesus loves me! Teachers are also provided with the National Association for the Education of Young Children standards for each age group and other developmental information to plan with.
---
Enrollment
We are now enrolling for Summer and Fall 2021. Our Summer session starts on June 1st, and our Fall session starts on September 7th! If you are interested, contact the MDOCP office during office hours or leave a message. Contact information, directions, and office hours can be found on the About Us > Contact Us web page located here.
---
School Calendar and Class Schedule
School Calendar
Upcoming school-wide events are displayed in the events list on this web page as well as the events list for the individual classroom school pages.
A Typical Class Day
A typical class day begins with children arriving and being signed into their classrooms by their parents or guardians. Each classroom has an individualized schedule specifically designed to meet the needs of their children, but all include the following components (in no particular order):
Circle Time
Snack Time
Playground Time
Sensory Play
Bible Story
Lunch
Nap Time
Specials (Music, Movement, and Chapel)
Art
Academics
---
Specials
Our program offers weekly specials featuring music, movement, and chapel. The music class teaches singing and basic rhythms. Our movement class includes basic exercises, stretches, and other movements designed to get those wiggles out! Chapel meets twice a week and consists of Bible stories told in a way that little children can comprehend and to help them understand and absorb the Godly lessons being taught.
---
Staff
Our school staff works diligently to foster a loving relationship with each child using positive discipline when needed to redirect children and encourage friendship and a love for learning that will last throughout the child's lifetime.
---
Director
Jenny Bromonsky
---
Assistant Director
Heather Kelley
---
Questions?
Please contact the MDOCP office if you have any questions regarding our MDOCP program. Contact information can be found on the About Us > Contact Us web page located here.