Ice Cream Social
Saturday, August 28, 2021, 6:00 PM - 8:00 PM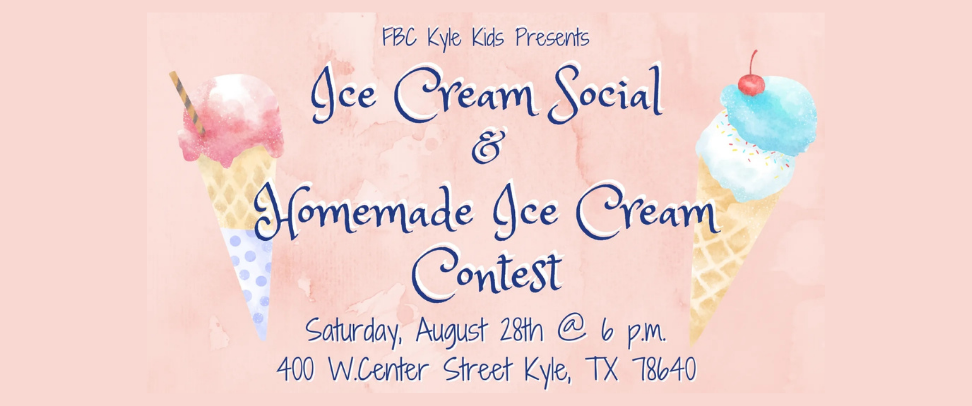 Can you make the best homemade ice cream in town? Put your family recipe to the test and fire up your ice cream machines to show your ice cream
making skills as we will hold FBC Kyle Kid's first ever HOMEMADE ICE CREAM CONTEST! Entries will be judged on quality and taste.
-This event is open to everyone and will take place on Saturday August 28th at 6 pm in the Fellowship Hall.
-Bring your favorite ice cream (store bought or homemade) to share and we will provide all the toppings and paper goods!
-For those who are interested in entering the Homemade Ice Cream contest:
-Please bring you own freezer or machine. We will not be able to provide one.
-Please come up with a name for your entry.
-Please list out your ingredients and be sure to write any potential allergens (nuts etc)
-Entries will be judged for the following prize categories: Most Original, Best Classic Flavor, and Best Overall.
-Please have entries at the Fellowship Hall by 5:45 pm.
Hope to see y'all there!!