Wednesday Night Prayer Meeting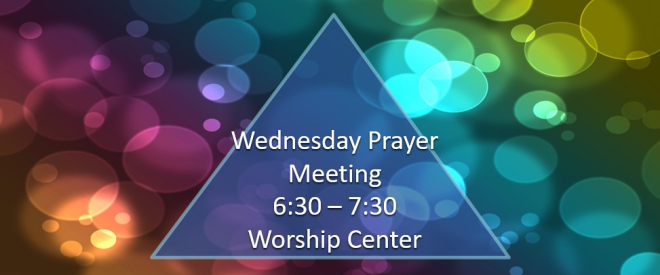 Every Wednesday, 6:30 PM - 7:30 PM
In scripture when Jesus talked about the church, He gave it a specific title: He said my house shall be called a House of Prayer. He said the number one thing that His house should be used for is prayer.
Starting every Wednesday from 6:30 to 7:30 we'll meet in the sanctuary for a guided prayer time, led by Pastor Kevin. We'll have a little bit of worship, we'll do all kinds of different prayers: some congregational, some individuals, some in small groups time if people need prayer for other people to pray for them.
You don't have to bring anything other than yourself and an ability and a desire to meet with the Father and we will come together and start praying as a church.