---
The Shepherd's House will be discontinuing the clothing and houseware departments of our ministry. We kindly thank you to all who have kindly donated those items in the past.
---
Who We Are
For over 20 years The Shepherd's House has provided food, clothing, and housewares to needy families in Kyle and the surrounding area.
---
Location And House Hours
The Shepherd's House is located on the southwest corner of Nance and Lockhart Street, behind First Baptist Church Kyle. It is open to the public every Friday from 10:00 AM to 12:00 PM. If you are unable to make it to the church during these hours, please call the office so that we are able to offer you assistance!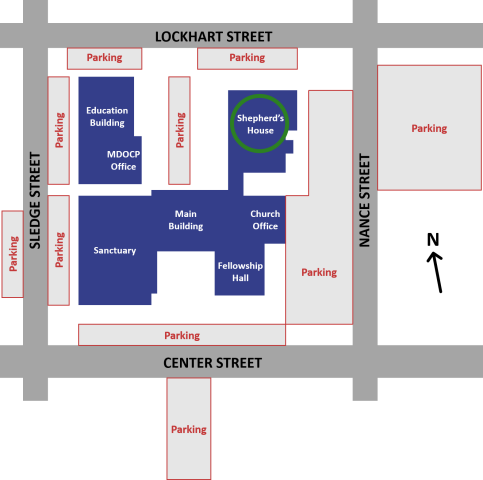 ---
Donations Welcome
We provide support at no cost, however, this would not be possible without the generous support from people like you. If you would like to help, we welcome your donations.
---
What We Accept
The Shepherd's House gladly accepts the following items:
Non-perishable food items

canned items, dry goods, ...
---
What We Cannot Accept
Due to limited space, The Shepherd's House is unable to accept the following:
Furniture
Electronics
Large appliances
Clothing
Houseware Items
---
Central Texas Food Bank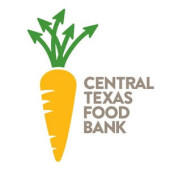 In addition to the non-perishable food items received through individual donations, The Shepherd's House also receives and distributes food through its partnership with the Central Texas Food Bank. Established in 1982, the Central Texas Food Bank works with partner agencies such as The Shepherd's House to distribute food across 21 counties in the Central Texas area. In fiscal year 2016-2017 alone, the Central Texas Food Bank and its partners distributed more than 45 million pounds of food! The need is great and the hunger is real!
To learn more about the Central Texas Food Bank, visit their website here

.
---
Monetary Donations
While food donations are always welcome, in most cases monetary donations can do so much more. Through our partnership with the Central Texas Food Bank, we are able to purchase food at a significant discount. For example, we can purchase an 18 ounce jar of peanut butter for only 20 cents. Compare that to local grocery store prices in the $1.50 - $2.00 range and the savings are significant.
---
Hard To Find Items
Despite our partnership, some desirable food items are seldom available, including:
Jelly
Crackers
Cereal
Soups
Gluten-free foods
Your donations of food items such as these are greatly appreciated!
---
By The Numbers
Through your generous donations, The Shepherd's House was able to assist over 1,800 households in 2017. Your financial support and generous giving is making a real difference in Kyle and the surrounding area. Thank you for your support.
| 2017 | Yearly Total | Monthly Average |
| --- | --- | --- |
| Households | 1,843 | 154 |
| Individuals | 6,871 | 573 |
---
Questions?
If you have any questions regarding The Shepherd's House ministry, please contact the church office. The church's contact information can be found on the About Us > Contact Us web page located here.