Upcoming
Parents' Night Out // October 15th // 5:30 - 7:30pm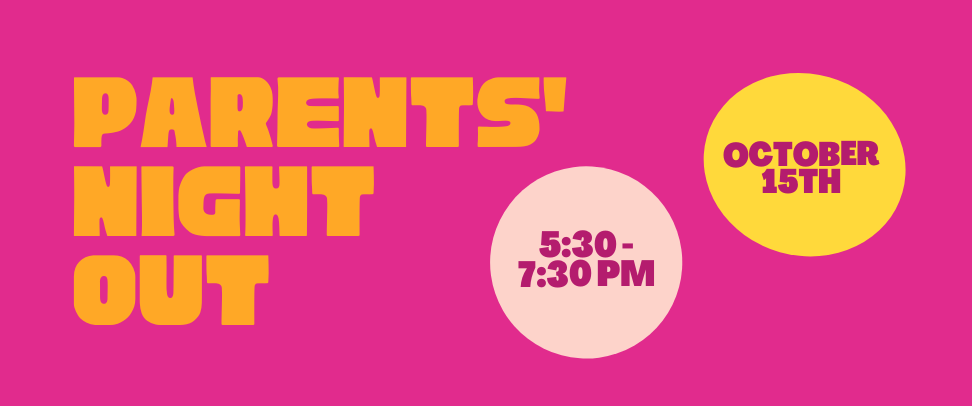 The youth and young adult group will be hosting an evening of fun and games for kids while their parents have a night to themselves!
You can register your kids here!
Trunk or Treat // October 29th // 6 - 7pm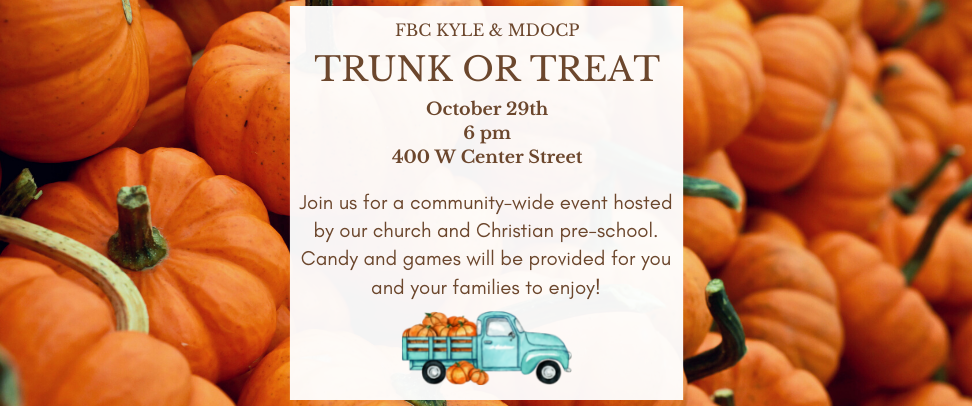 Join us for a community-wide event hosted by our church and Christian pre-school. Candy and games will be provided for you and your families to enjoy!